Products Description
| | |
| --- | --- |
| TYPE | APPLICATION |
| PVD-3B-725 | EXCAVATOR MIAN PUMP HITACHI KAIYUAN |
Product Size: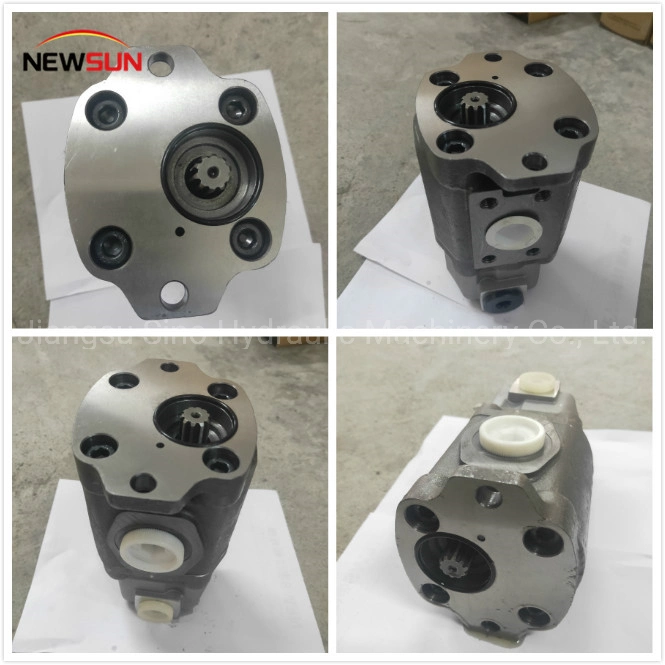 Notice:Due to the manual measurement, the size of the product may have an error of 0.1~1mm
For more other products, please click on our store website:
https://sino-hydraulic.en.made-in-china.com/
In addition, we also provide other models of this series of accessories.If necessary, please contact us.
| | |
| --- | --- |
| PUMP NO. | PVD-3B-725 |
| BRAND | NEWSUN |
| ORIGINAL | CHINA |
| APPLICATION | EXCAVATOR |
| STOCK | IN STOCK |
| PACKAGE | FOAM WITH CARTON BOX |
| PAYMENT TERMS | T/T,WESTERN UNION,PAYPAL,MONEY GRAM,CASH |
| | |
| --- | --- |
| Transport Package | by air/sea/land |
| Shipment Packing | Standard Export Carton Packing |
| WEIGHT | 7.3KG |
We supply other models

Pump Series

PC

PC30-7,PC30-8,PC40-8,PC35MR-2,PC45,PC70UU,PC78US-6,etc.

HPV

HPV35,HPV55,HPV75,HPV90,HPV95,HPV160,HPV132,HPV140(HPV125K),HPV165,
HPV125A/B,HPV050HPV091DS/ES,HPV116,HPV091DW/EW,HPV0102,HPV118,HPV145,etc.

HPK

HPK055A,etc.

HMV

HMV110(LMF45),etc.

KVC/KPV

KVC925/930/932,KPV90/105,etc.

VRD

VRD63 M-VR80

SPK/SPV

SPK/SPV-10/10

AP

AP-12(E200B),AP2D12/14/16/18/21/25/28/36,etc.

SBS

SBS80/120/140

PVB PSVD PSVL

PVB92,PVC80,PVC90,PVC80-80,PSVD2-17E/21E/26E/27E,PSVL-42/54

PVD PVK PSVK PSV

PVD-2B/32/34/36/38/40/42/63,PVD-00B-15P,PVD-0B-18/21/23/24,PD-1B/15B-23/29/32/35,PVD-3B-54/56,
PVK-2B-505,PVK-3B-725,PSVK2-27,PSV2-55/52/63T,etc.

A

A20V064,A8V0140,A8V55/59/80/86/107/115/140/172,A3V55/80,A8V055/80/0107/0160/0200,
A6VM/A7V-55/80/107/125/160,A10V17/21/28/40/43,A10VS A10VG018/028/45/63/71,A8V0104,etc.

K

K3SP30,K3SP36B,K3SP36,K3V63/112/140/180/280DT,K3V63/112/140/180/280DTH,etc.

K3VL80,K5V80/140/160/200/212DT,K3V63/112BDT,K7V63,K3V112DP,etc.

NV

NV64/84/90/111/137/172/270,NVK45/K3VL45

Swing Motor Series

PC

PC60-7HM,PC30-7HM,PC40HM,PC50HM,PC78usHM,PC120-6HM(4D102),PC200-6HM,PC200-7HM,
PC200-8HM(KMF125),PC360-7HM,PC400-6HM,etc.

KMF

KMF125,KMF230,KMF31,KMF40,KMF41,KMF90,etc.

E EX ZAX

EX60-1HM(MSF45),E70BHM/MSF89,ZAX120HM,etc.

A AP

AP5S53/67,A10SF28/45/63/71,etc.

DH

DH300-7HM(JMF195),DH370-7HM/DX380HM,etc.

M

M2X63/96/120/146/150/170/210,M5X80/130/180/250,MX80/150/173/500/530,MFC40/60/80/160/250,
MSG-27P-18E,MSG-44P-21-14,etc.

SG

SG015/SG02/SG025,SG04,SG08,SG12,SG15,SG20,etc.

JMF

JMF29/36/43/53/64/68/151,JMF195,etc.

HMG

HMGC16A/32/35/48/57,HMGF36,HMGF17AA/18/19AA/09AA,HMGE36EA,HMGF40EA,HMT36E,
HMGF68EA,etc.

Travelling Motor Series

PC

PC40XM,PC100-5XM,PC200-5XM,PC150-6XM,PC200-6XM(6D95),PC300-3XM,PC400-3XM,
PC400-7XM,PC600-6XM

E

E120/120B/315DXM/320/330XM,E307XM,E312/312C/325XM,E336DXM/E330DXM,etc.

DNB

DNB50,DNB60,etc.

MAG MSF

MAG33/46/53VP,MAG16/18/14,MSF52/89/170,MAG85/150/170/200,MSF340,MSF230VP,etc.

Other

PCL-200(YC35-6XM),TM22/40VC/40VD/60VC,FOTON60/85-7XM,SK200-1/2/3/5/6/8XM,SK220-3XM,etc.

More Series

TEIJIN series

M3V270,M3V290

KAWASAKI series

DNB08,GM05VA/07VA/17/23/30H/35VA,BVX130,GM05VL/06/08/09/10/15/18/35VL

YUKEN series

A37,A45,A56,A70,A90,A125

LIEBHERR series

LPVD45/64/90/100/125/140/250

AXIAL series

A2F23/28/55/80/107/160/250/500/1000,A2F012/16/23/28/56/63/80/90/107,
A3V/A6V/A7V-55/80/107/125/160/355,etc.

REXROTH series

A4VTG56/71/90,A4VG28/40/45/56/71/90/125/140,A4VS028/40/45/50/71,
A11VG035/50/60/75/95/130/145/160/190/200,etc.

SAUER series

PVD18/20/21/22/23/24/25/26/27,MPV064,MF035/46,PV90R030/042/055,PVD-3B-60,etc.

LINDE series

B2PV(BPV)35/50/75/105/140,HPR055/75/100/130/135/141/160,etc.

EATON series

3331-006/007 ,4621 ,5421 ,423 ,7620 ,78462,etc.

VICKERS series

PVE19/21,PVH57/74/98/131/141,SPV14/15/18,TA45,etc.

TOSHIBA series

PVA82/100/150

TOKIWA series

MKV-23/33

PARKER series

PV016/092/100/150/180

HAWE series

V30D95,V30D140,V30D250,V60N90/110

PAYMENT
1.We accept the T/T ,Western Union,Paypal,Money Gram and Cash.
2.All of products have in stock.You can pay it directly.Please contact us in 24 hours if you have any problems for payment.

Packing Details:
1.Outside packing:standard export carton packing;
2.According to orders,pack the spare parts one by one by samll plastic bag;
3.Put them into small carton boxes one by one;
4.Put the packed small carton boxes into bigger carton boxes one by one;
5.Put the bigger carton boxes into wooden boxes if necessary especially for
the shipments by sea.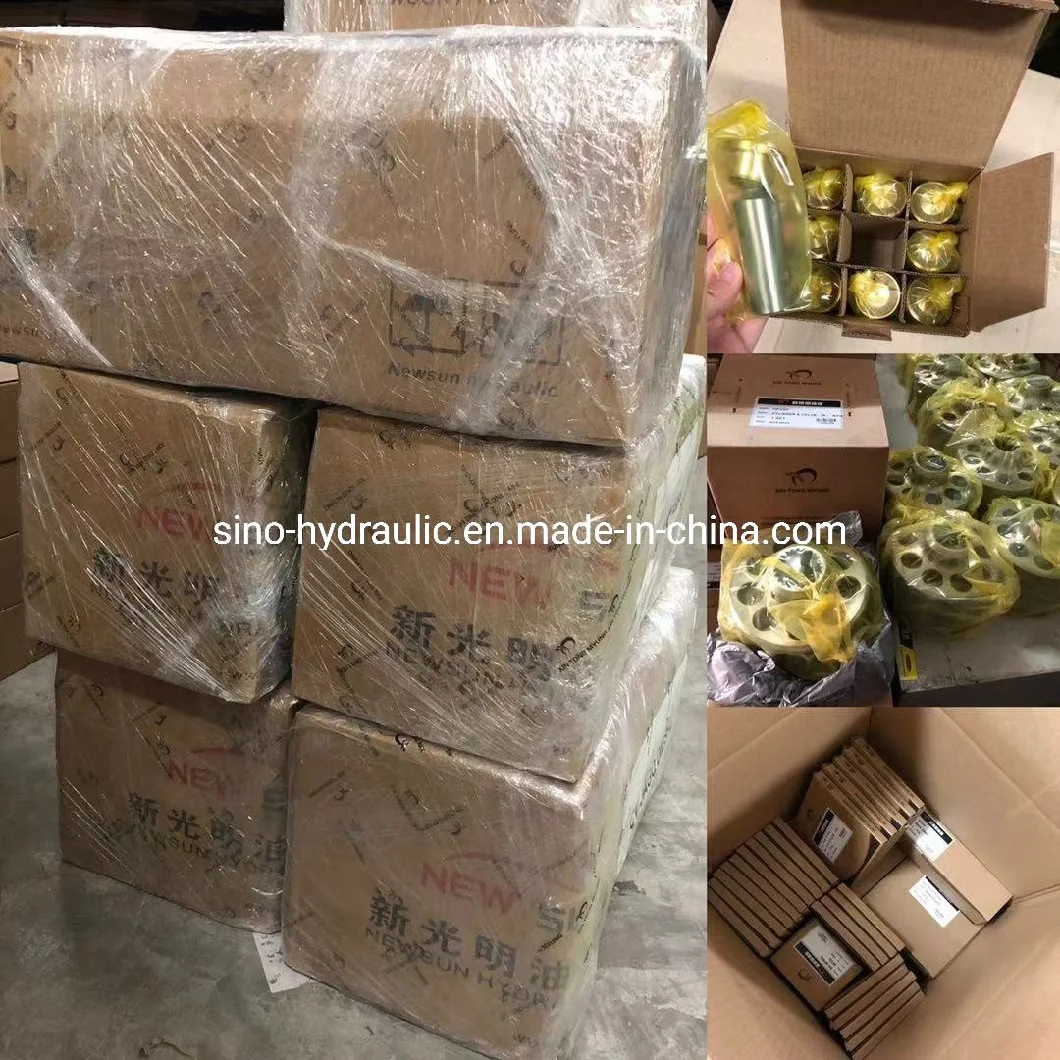 Our Advantage:
In 2008, we won the exclusive agency of "New DongMing" oil pressure in China, and took charge of all affairs of "New DongMing" oil pressure in China.
We can provide: the most complete variety of choice, the most reliable quality assurance, the most satisfactory maintenance technical support, the best supporting services, the best cost-effective hydraulic components, to meet the needs of customers at all levels.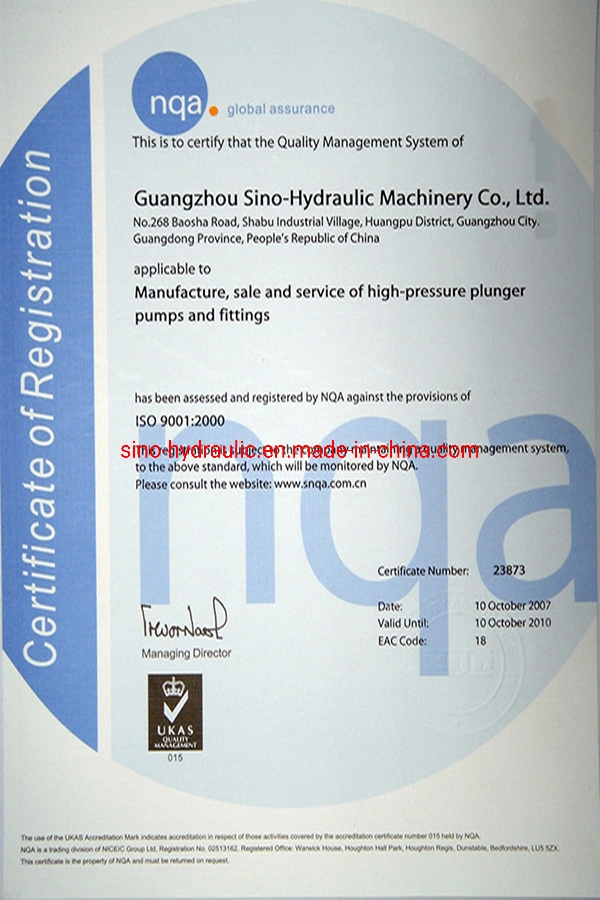 We insist: no one has me, I have the best.
We believe in: user first, quality first, service first.
We are looking forward to sharing the fruits of development, creating brilliant career and serving the society together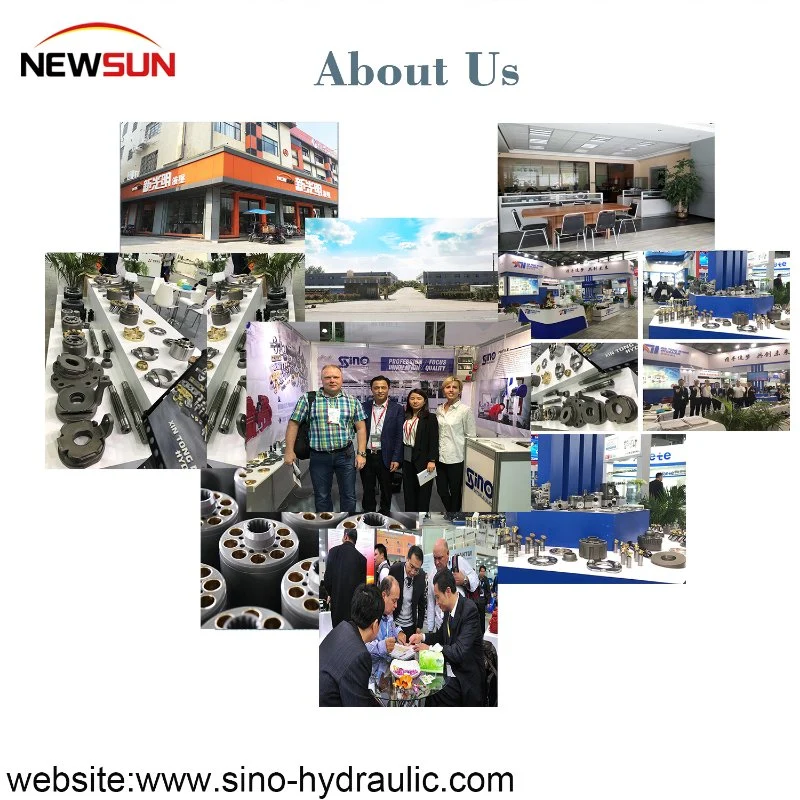 Contact us:
If you need related hydraulic products, please do not hesitate to contact me.We are online 24 hours a day.
Welcome your inquiry!