Excavator quick connector can realize the rapid replacement of a variety of excavator accessories, which makes the working efficiency of the excavator continue to improve, and save manpower and material resources.
The hydraulic quick connector of excavator produced by our company is made of high-quality manganese steel and advanced manufacturing technology. The high-quality materials and reasonable structure make our products have a longer service life. At the same time, our one-year super long warranty period also avoids many worries of customers.
After exceeding the warranty period, we provide customers with cost parts, which are borne by customers Freight, remote technical support to provide quality assurance.
1.Our factory had 10 years experienced of production in excavator front-end attachment industry.
2.We have enough production capacity to ensure that we can provide customers with all kinds of services.
3. Professional sales staff can provide customers with all aspects of professional advice.
4.we offer all kinds services online 24Hours after sales.
5.100% quality control.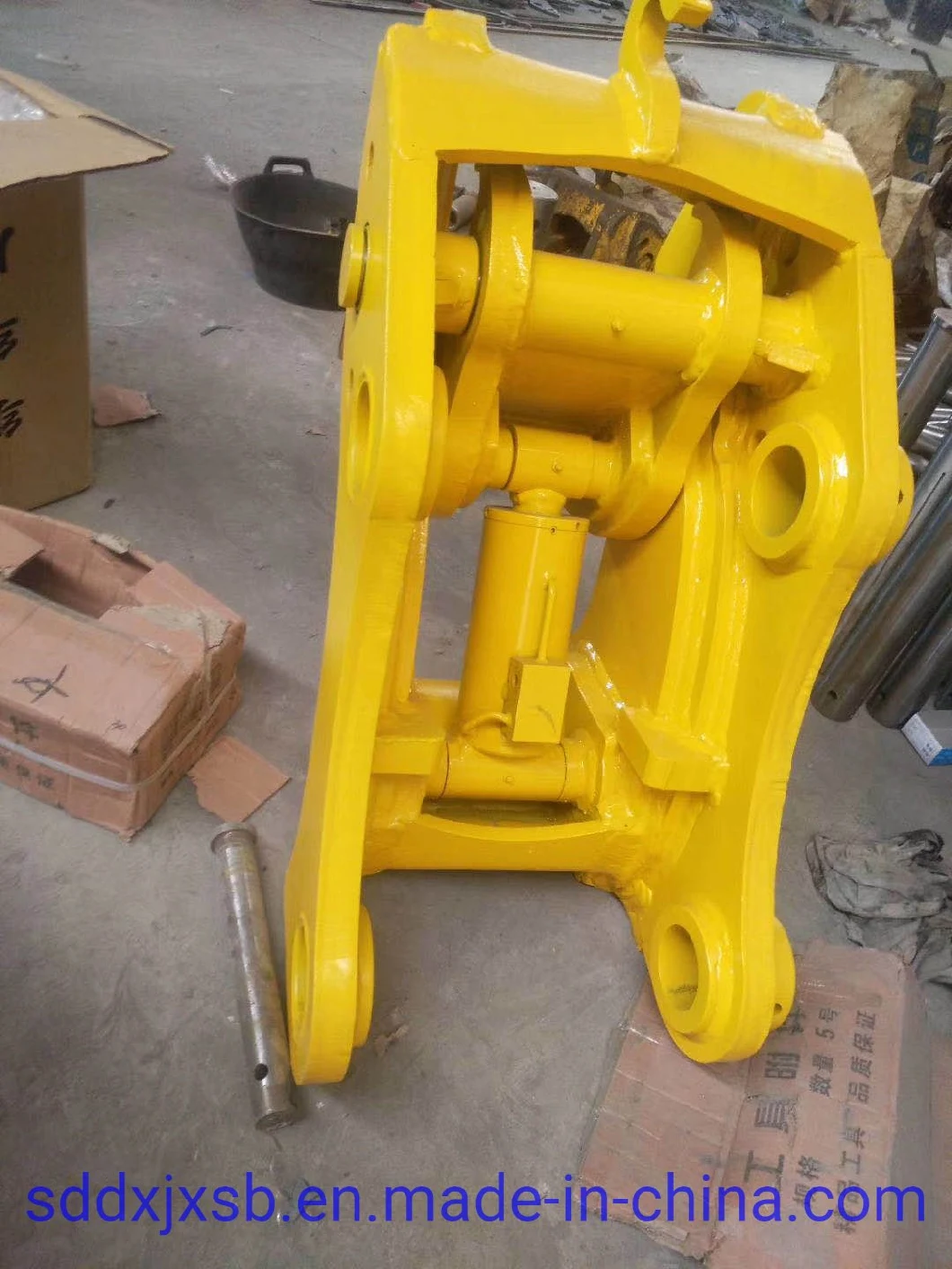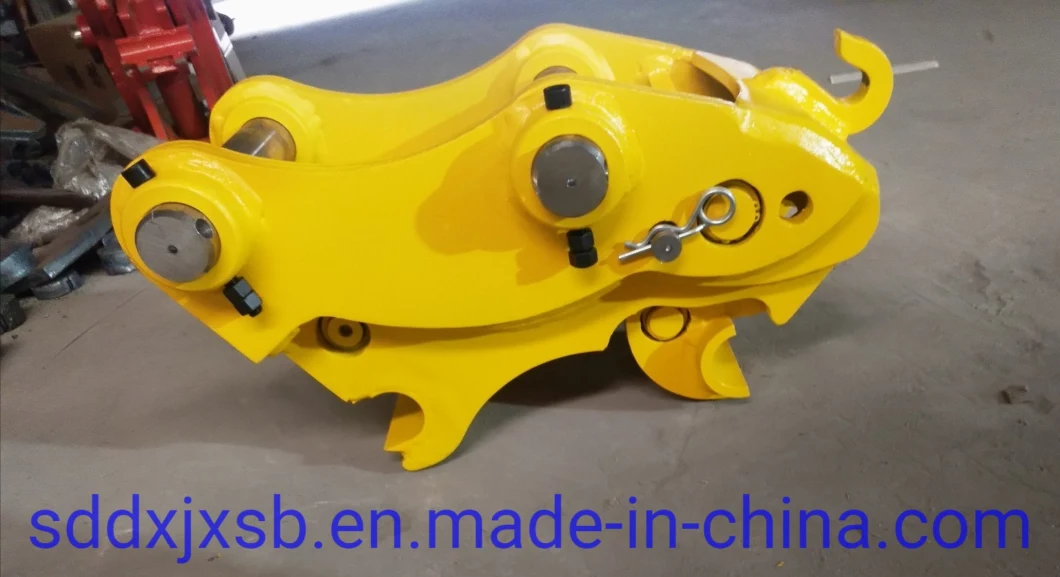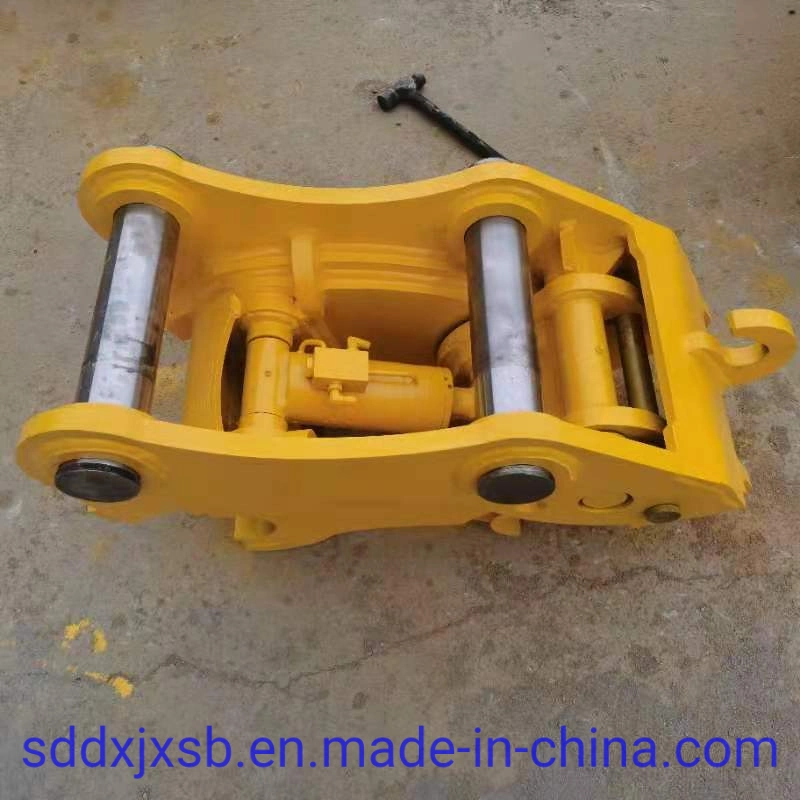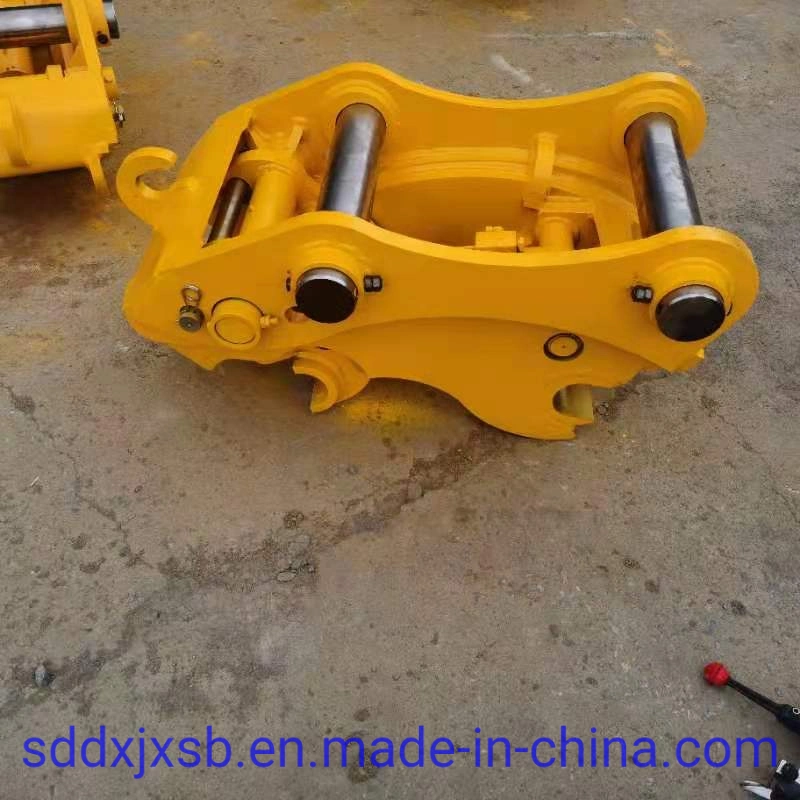 We can provide Wood pallet and Wooden box or Support customer customized.
Delivery time: The shortest time is 5-7 days after payment, general 15 days after payment.
Shandong dingxu mechanism equipment manufacture co., ltd. is located in NO.15-2,11th Floor, Area C, Dezhou Tangren Center Business Building, NO.279, Sanba road Guangchuan street office, Decheng zone, Dezhou city, Shandong province. Dezhou city with convenient transportation. the factory of the company is located in the East development zone of Jingxian Country, Hengshui city. The factory covers an area of 30 mu, with 50 employees, including 10 with a bachelor's degree or above engineer.
The main product and sales of excavator front end include various types of excavator quick hitch, claw woods device, vibration rammer, crushing pliers, eagle mouth shear,demolition shear, hydraulic suction cup and connect other accessories.
Our products are used in mining metallurgy chemical industry, building materials, construction and railway, highway construction, and other industry and departments, superior cost performance, we hope every customer can buy more affordable products. Our company can offer professional technical support and quality after-sales service and ensure users choose our products at ease.
Passion for the industry makes us constantly committed to research and development of new products and exploration of new applications. Meet the requirements of different working conditions.
"Quality creates successful, let the customer satisfaction" is the business philosophy of the company. Shandong dingxu machinery is investing in the hot market with high enthusiasm, developing together with friends from all walks of life, and create a better future.
Best regards,welcome to visit!